Workshop: Your Role in the New Economy - Business, Technology & the Gig Economy by King County Library System
King County Library System and King County Library System Foundation invite community members to attend a business workshop on the topic: "Your Role in the New Economy: Business, Technology and the Gig Economy." Speaker and business coach Cora Boyd will discuss issues at the heart of the personal and professional intersect:

From digital marketing engagement, the influencer economy, to online dating and beyond, this program will discuss the blurry line between personal and professional. Learn how to personalize your business, along with a clearer sense of where to draw the line for personal privacy. 

This workshop is part of the FALL 2019 Economic Empowerment Series at King County Library Systems. For more information about this event and other workshops included in this series, visit kcls.org/economy.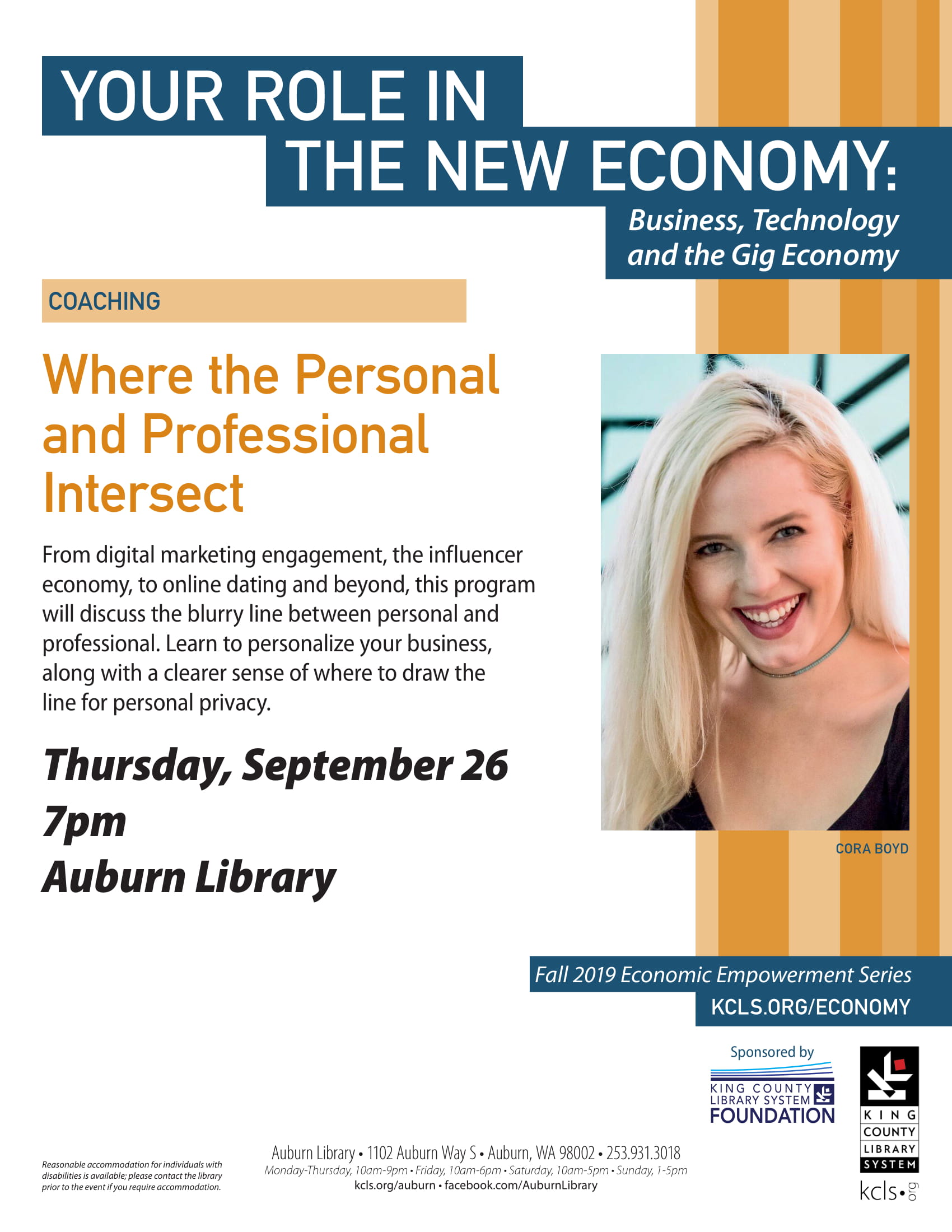 Details
PST
September 26, 2019 @ 7:00 pm
September 26, 2019 @ 9:00 pm
Free
Organizer
Venue

Les Gove Park, 1102 Auburn Way S, Auburn, WA 98002